I do love doing these!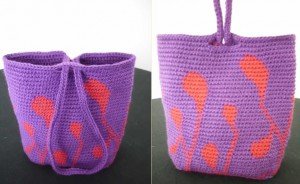 Now this one is a bit long and narrow for me. It's a nice bag though, for someone.
So I'm off to make another one for me.
The thing about tapestry crochet is that they kind of suit straight line designs – so I immediately start playing with circles and blobs !
stay tuned…