So not much crocheting done.
These are from last week.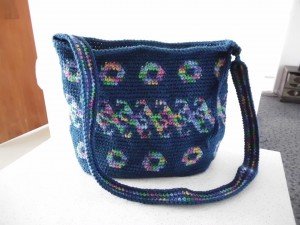 I like this one too, but a bit big.
I did the strap Guatamalan styles – it ties at the side so you can adjust it.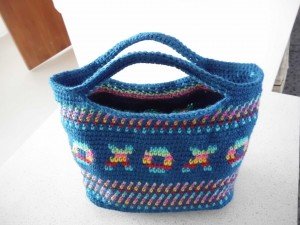 This on is a bit more colourful and it's the one I'm using at the moment.