It must be nearing Halloween or else I've entered a goth stage!
The skull motif bag – done in tunisian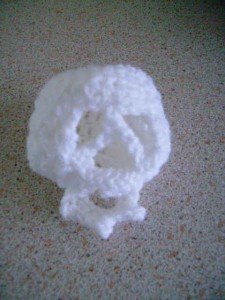 And an actual skull! It's just wee. I thought I might make a hat sized one …
Otherwise I've just done a couple more wine bags.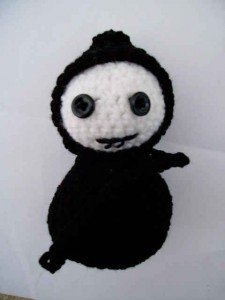 And then this little cutie!
It's death, with a scythe (bit hard to see)