I did a couple more bowls while waiting for my new hook.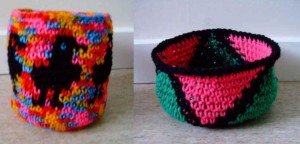 And then it came!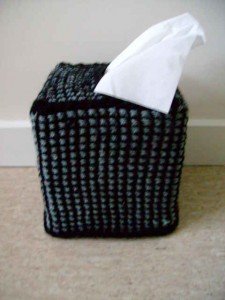 A tissue box cover…bit rumpty. I'll have to adjust the fit for next time.
Done in sage and black.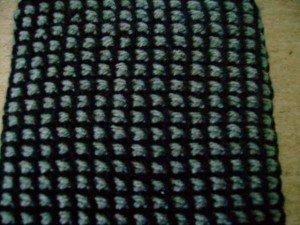 A close up of the stitch.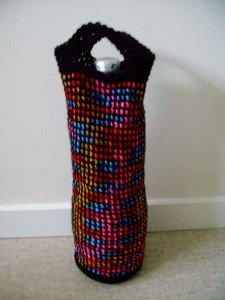 Then another wine bottle bag.
In Multi and black. Very pretty.