Further to the granny collection is,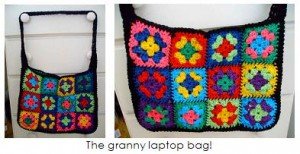 Then the first of a new line.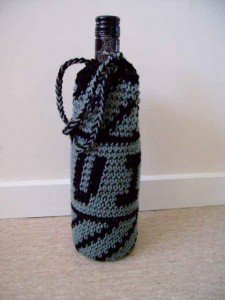 The wine bag.
(it says "VINO" around the middle)

I've been playing around with tapestry crochet this weekend and have made some little pots, bowls.
Still waiting for the double ended Tunisian, should arrive this week.
I want to get a CD box done and a new tissue box cover … actually I could tapestry that, Hmm.
I do love the granny bags. I may have to make my self one.. but they're sooooo kitsch and kooky. I'd rather have something more styly.